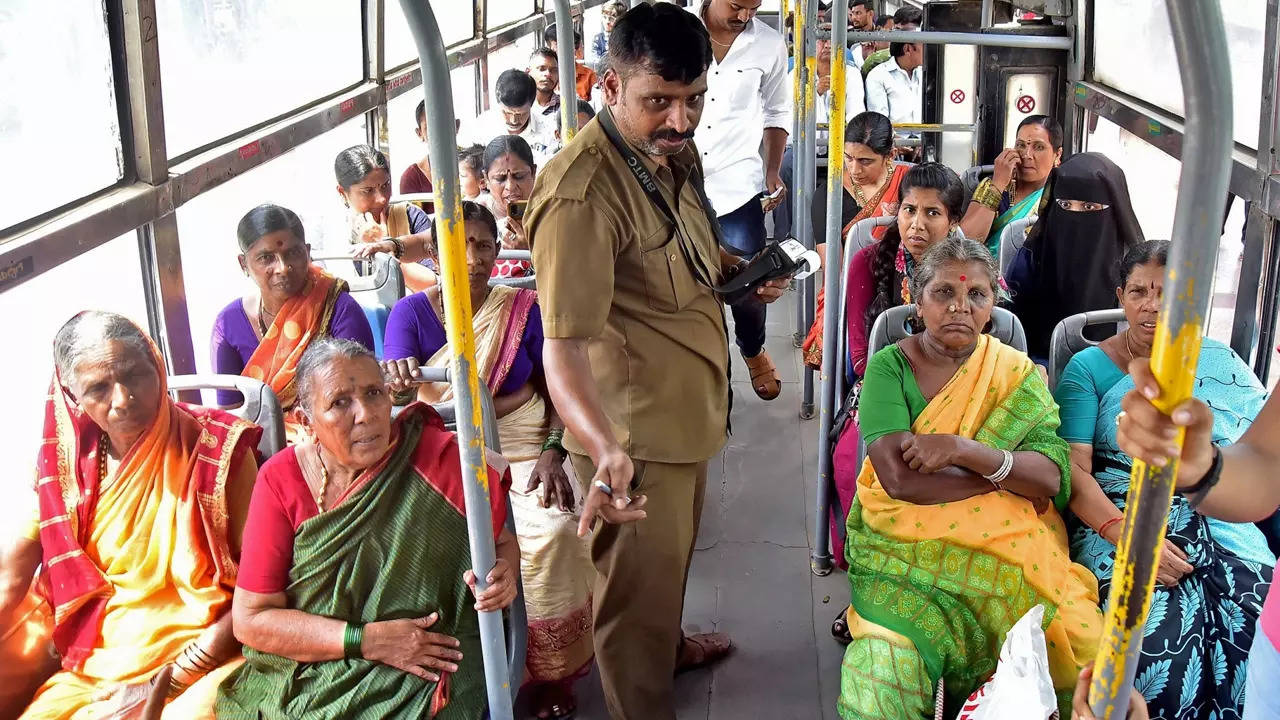 A public interest litigation (PIL) challenging the free bus travel for women in Karnataka under the 'Shakti' scheme was allowed to be withdrawn by the High Court of Karnataka on Thursday. The HC found that the PIL filed by three law students was vague and not backed by any study.
Ashwin Shankar Bhat, Neha Venkatesh, and Yashika Saravanan claimed in the PIL that the scheme has resulted in "chaos, commotions and unruly behavior of the crowd in bus stands and affecting children and senior citizens and also causing severe loss to the economy."
The petition claimed that "free travel in state-owned buses is causing more harm than benefits to women."
During the hearing of the PIL, the bench comprising Chief Justice Prasanna B Varale and Justice M G S Kamal asked the counsel for the petitioner whether the travel in government buses was a comfortable affair before the 'Shakti' scheme was launched.
The Court sought answers about where the overcrowding was occurring, whether the scheme was limited to any particular group of people and whether a study was conducted in this regard. The Bench also questioned whether the PIL was seeking a solution for overcrowding or questioning the scheme.
Pointing to the Mumbai local trains, the court asked whether the petitioners were aware of how crowded they were.
It advised the petitioners that PILs should be filed only after proper preparations. The counsel for the petitioners sought permission to withdraw the PIL which was allowed by the Court.