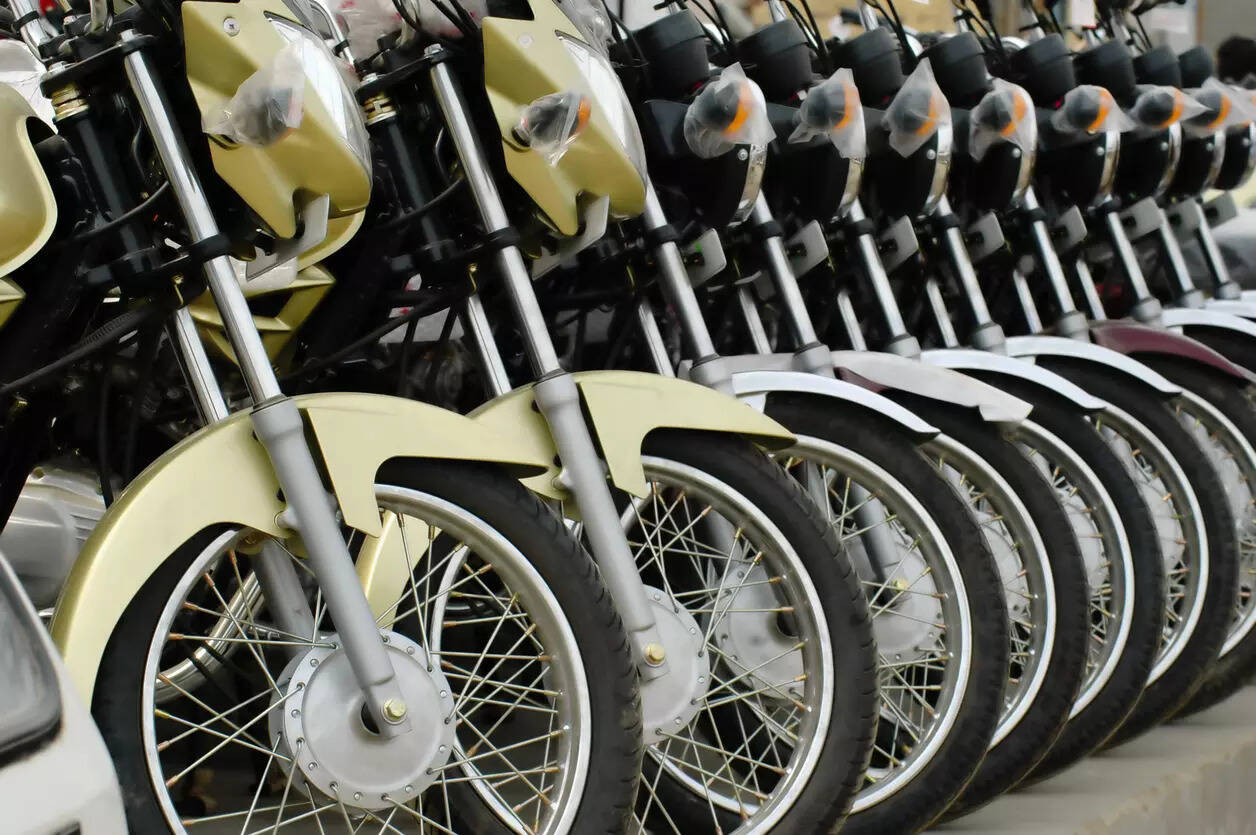 Indian two-wheeler makers could begin posting better wholesale numbers as early as September as exports pick up and domestic demand improves in the upcoming festival season, analysts said this week.
The outlook comes after two-wheeler makers such as Bajaj Auto and Hero MotoCorp reported dismal sales volumes for July.
"The incessant rains and the floods caused crop damage in several states, and also resulted in a sharp decline in customer footfall at dealerships," Hero MotoCorp said on Tuesday.
Motilal Oswal estimated that two-wheeler sales declined around 6% in July, year-on-year.
However, analysts expect domestic demand for two-wheelers to improve on the back of new product launches and inventory build-up in preparation for the festival season that begins in October.
While there is some sales weakness expected in August, the festival demand effect is likely to kick in from September, according to ICICI Securities.
Analysts also expect export-related woes to have bottomed out in July with global headwinds, in the form of currency unavailability, beginning to resolve.
"Exports (of two-wheelers) continued its gradual recovery as volumes improved 27% month-on-month (in July) but were still down 15% year-on-year," said Motilal Oswal.
On the other hand, passenger vehicle (PV) sales rose about 5% year-on-year, said some analysts. Wholesales in the PV segment rose in July, largely driven by growth in utility vehicle (UV) sales from new launches.
Maruti Suzuki and Mahindra and Mahindra recorded surges in sales volume for their UV offerings.
"We expect the PV industry to grow in the mid-single digits in FY24, led by the execution of a strong order book, improving supply chain, and new model launches," said Motilal Oswal.
Shares of the Nifty Auto index closed 1.7% lower on Wednesday, with every company on the index, except for TVS Motor, having fallen.
Below is a list of overall sales figures for July from some of India's leading auto companies:
Manufacturer Total July Y/Y Growth

Sales (units) (%)

Maruti Suzuki India 181,630 3.2
Mahindra and Mahindra 66,124 17.8
Tata Motors 80,633 -1.4
Hero MotoCorp 391,310 -12.2
Bajaj Auto 319,747 -9.8
Eicher Motors Motorcycles 73,117 31.6
Eicher Motors Trucks and 5,877 -1.8
Buses

Ashok Leyland 15,068 10.6
TVS Motors 325,977 3.6
Mahindra and Mahindra Farm 25,175 8
Equipment