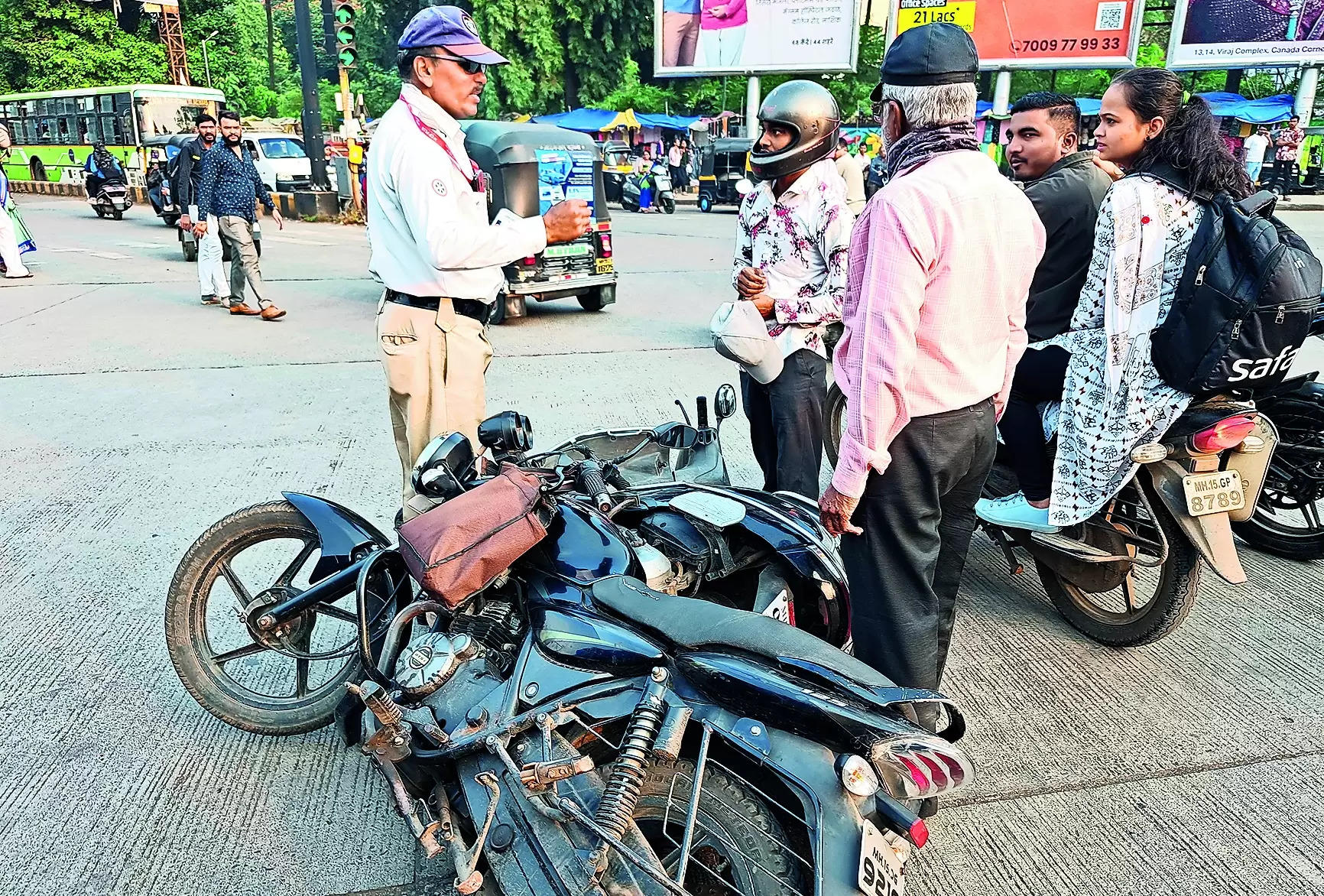 Road deaths on the Delhi-Meerut and Eastern Peripheral expressways increased by nearly 27% points in the first eight months of the year as compared to 2022, even as there were fewer accidents on the speedways in the same period.
Between January 1 and August 31 last year, the two speedways saw 91 accidents that left 55 people dead, accounting for about a 60% fatality rate. The good news is that fewer road crashes — 46 — were reported in the corresponding period this year, but the fatality rate was higher at 87% — 40 people were killed on the two speedways.
The district registered a decrease of 7% point in the number of fatal crashes since 2022 — while 646 accidents left 231 dead — which is a 35.8% fatality rate — this year till August, 242 fatalities (about 42.8%) were reported in the 565 accidents recorded last year.
According to traffic department data, 17 four-wheeler drivers, 11 two-wheeler riders and eight pedestrians were among the 40 killed on the two speedways in the first eight months. The others were either drivers of heavy vehicles, autos or e-rickshaws. Two and three-wheelers are banned on the two speedways. Of the 12 injured, only one person was in a car, eight were on bikes or scooters and the rest were pedestrians.
People jaywalking or trying to dash across the DME and EPE have been hit by speeding vehicles — heavy vehicles (trucks, canters and buses) ran over at least seven people on the two speedways and injured one this year.
Across Ghaziabad, 110 two-wheeler riders and 93 four-wheeler drivers succumbed to injuries sustained in road crashes this year. Ninety-eight pedestrians were also killed and 163 injured. Of the other fatalities, 12 were driving or riding in heavy vehicles, and seven were cyclists.
Police commissioner Ajay Mishra attributed the downward trend in road accidents to enforcement drives — crackdown on wrong-side driving, jumping red lights, not wearing seatbelts or helmets — and penalties. "Illegal parking is another problem that contributes to accidents. We are trying to curb the menace by issuing challans," he said.
Nearly 9.5 lakh challans were issued by traffic cops in the first seven months of the year, which is five times more than the corresponding period in 2022. A total of 9,47,142 challans were issued in 2023 till July. The number last year was 1,79,851.
About 3.2 lakh of these challans, were issued to bikers not wearing helmets — a violation carrying a penalty of Rs 1,000. It is 16 times more than the 19,582 challans issued last year between January and July.
Challans issued for parking violations (1.4 lakh) and wrong-side driving (80,684) were the two other most common traffic offences this year, data shared by the traffic department shows. Over-speeding attracted fewer fines — about 35,452 this year, down from 37,418 issued last year till July. A total of 4,899 vehicles were also impounded till July this year against last year's 4,035.
The data shared by the traffic department also shows that 40,234 challans were issued to motorists caught with faulty number plates, 12,806 others for jumping a red light, 36,105 for violating no-entry restrictions, 52,799 for dangerous driving and 47,216 caught without a driving license this year.
According to traffic cops, in 2022 the department identified 16 black spots or accident-prone areas in the district. These include 11 on the national highways 34 and 9, two on a state highway and one on an internal road, near Karan Gate, in the district.