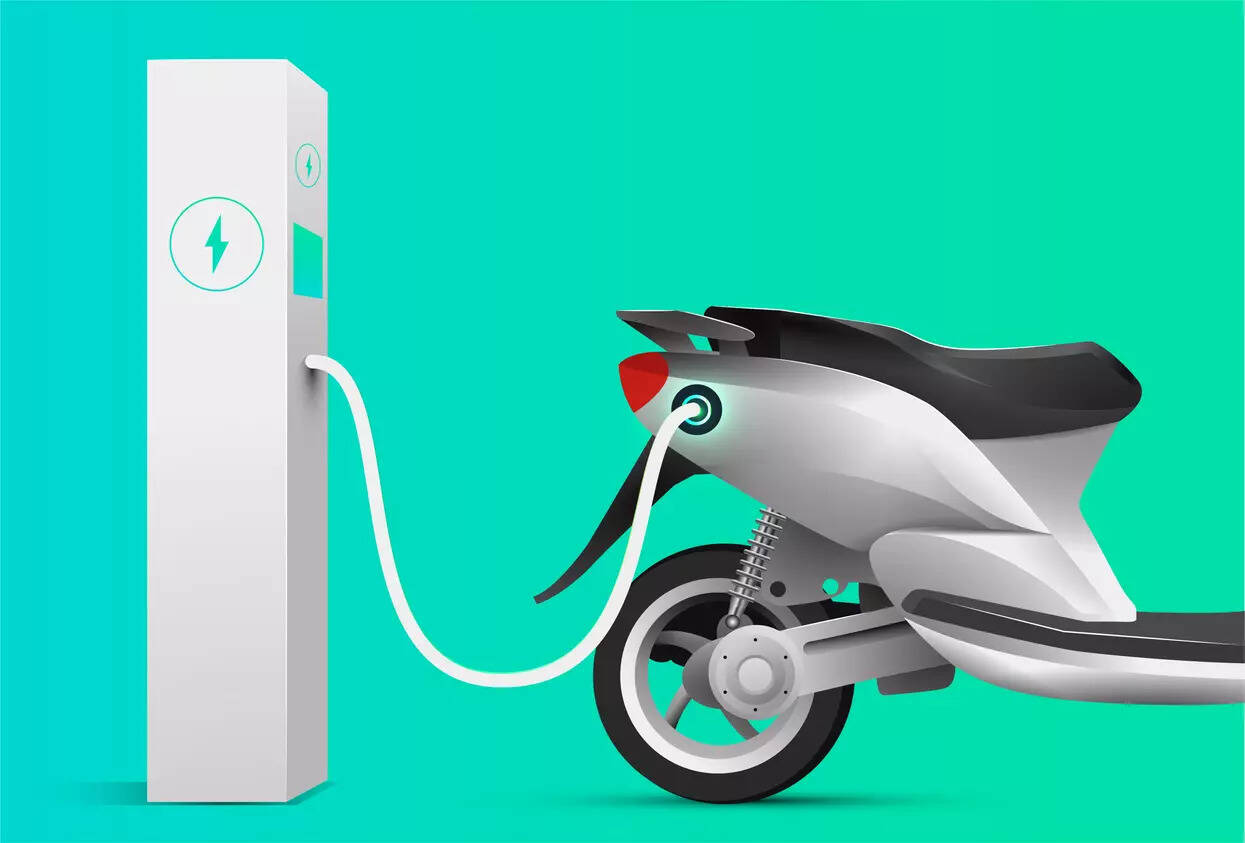 Electric two-wheeler sales increased by 16% to 3.4 lakh units during the first six months of 2023-24.
While sales were hit in the immediate weeks after the government cut back on Fame-2 subsidies from June 1, they seemed to be stabilising over the last few months as consumers seemed to be getting used to life without subsidies.
As a result, after dipping to a flat 3.2% sales growth of 45,806 units in June, they have picked up to around 62,000 units in August and September (see graphic). While year-on-year growth continues to be positive, month-on-month growth has flattened out from 18.5% in July to 15% in August and flat negative 1.5% in September.
Overall electric vehicle registrations jumped 51% to 7.4 lakh units during the first half of the current financial year. Of this more than half was accounted for by electric two-wheelers. Electric four-wheeler registrations were estimated to have zoomed 163% to 42,323 units during the first six months, up from 16,095 units in the year-ago period.
"Electric two-wheelers comprise around 55% of all EV volumes nationally (as of August 31) while e-rickshaws, another prominent category, comprises 34%. The electric two-wheeler market witnessed record sales in May 2023 ahead of the anticipated downward revision in Fame-2 in June but the downward revision triggered dips. Since June, the electric two-wheeler market has been steadily recovering," said Gagan Sidhu, director, CEEW Centre for Energy Finance.
Sohinder Gill, director general, Society of Manufacturers of Electric Vehicles, said, "Demand has plateaued month-on-month, which will make it challenging to reach the Niti Aayog target of 20-lakh-plus units but festival season offers and discounts can revive some lost momentum."
The see-sawing sales of electric two-wheelers has affected the targets for several states, with most seen to be lagging. So far, only one Indian state has actually managed to meet its sales targets well before the deadline – Gujarat. It had set a target of 1.1 lakh e-two-wheelers by 2025, and sales hit 1,19,448 units in July 2023 itself. Of all two-wheeler sales, EVs in Gujarat now account for 5.4%, said a recent report by JMK Research.