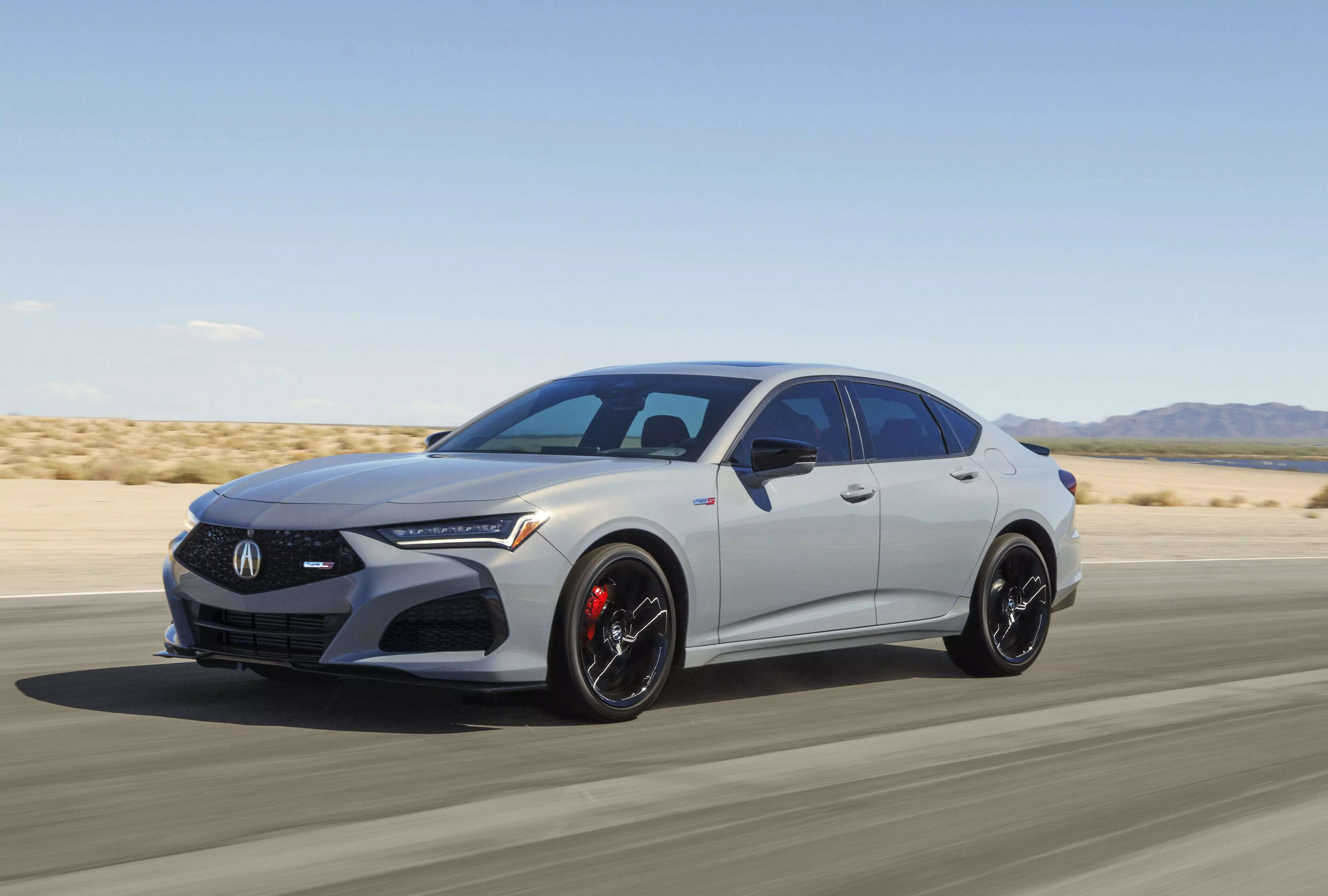 Acura has officially announced a substantial refresh of the 2024 TLX lineup, promising a more refined sports sedan experience. The enhancements encompass updated exterior styling, advanced in-car technology, an expanded set of standard features, and a quieter cabin. In addition to these improvements, the high-performance 2024 Acura TLX Type S, already known for being the quickest all-wheel drive sedan in Acura's 35-year history, now boasts of improved throttle response and additional tech features.The 2024 Acura TLX models will begin making their way to Acura dealers across USA in late November, presenting a streamlined trim structure that includes the standard Technology Package, an available A-Spec edition with sporty enhancements and Super Handling All-Wheel Drive™, and the top-of-the-line Type S, which makes up a significant 25% of TLX sales. The previously optional Technology Package is now standard and outfits the 2024 TLX with premium styling and innovative tech features, such as 19-inch wheels, Milano Leather seating, ELS STUDIO Premium Audio, and Iconic Drive™ ambient LED cabin lighting.According to Emile Korkor, Assistant Vice President of Acura National Sales, "The new 2024 Acura TLX has reached new heights, demonstrating our commitment to advancing Precision Crafted Performance throughout the Acura lineup. It comes hard on the heels of the red-hot new Integra and Integra Type S, as Acura continues to deliver exciting premium performance products for people who love to drive."
Acura is also offering the Acura Maintenance Package, a complimentary maintenance plan for the first two years or 24,000 miles, providing peace of mind and cost savings to Acura TLX owners.
The 2024 Acura TLX and TLX Type S are manufactured in Marysville, Ohio, sharing the same production line with the Acura Integra and Integra Type S. TLX engines are exclusively produced at the Anna Engine Plant in Ohio.
These upgrades demonstrate Acura's commitment to providing a premium sports sedan that combines cutting-edge technology and a refined driving experience. The 2024 TLX models are set to make their mark in the competitive sports sedan market, continuing Acura's tradition of delivering exciting performance vehicles for driving enthusiasts.